While house prices are falling, interest rates remain high and home ownership remains out of reach for many working people. New public housing stock is being invested in, but not at a rate that matches need.
The Government should play a greater regulatory role in ensuring the availability of affordable housing stock. Investment in insulation and apprenticeships are positive steps maintained in this Budget.
"Falling house prices provide little relief for first-time homebuyers due to high mortgage rates and the increasing cost of living. Renters struggle with unaffordable rent increases, inadequate housing, and housing insecurity, highlighting the urgent need for a proactive government to uphold the right to decent housing in Aotearoa."

Machrus Siregar, FIRST Union legal officer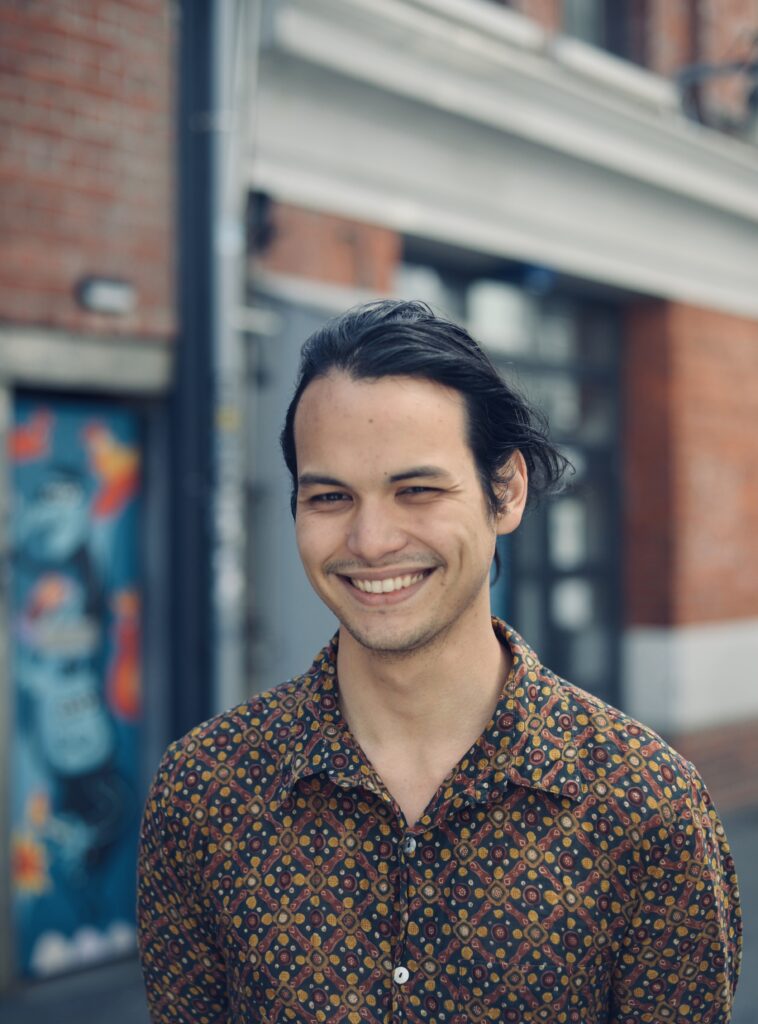 STATE OF THE SECTOR
A 5% increase in the Official Cash Rate over the last 18 months has resulted in a 14.7% decline in the median national house price to $780,000 , with larger declines in the Auckland and Wellington regions. The Trademe Rental Price Index reached a record high of $600 a week in February, 4.3% higher than February 2022, with Wellington median rents at $695 and Auckland at $620.
Falling house prices are more than offset by higher interest rates, which both raise interest costs and make saving for a deposit harder. In December 2022, the semi-regular interest.co.nz home loan affordability – which tracks lower quartile selling prices, average two-year fixed rates and the combined median after-tax pay for couples aged 25-29 – suggested housing today was at its most unaffordable since the series began in 2004.
The public housing register (those eligible to be placed in public housing) reached 29,535 in April 2023. This number has risen steadily since December 2022 but is lower than a year ago. At 3,396 the number of households in emergency housing has also risen in recent months, but remains lower than a year ago.
High house prices over the post-pandemic period raised the rate of new housing developments. However, the monthly residential building consent data has been trending steadily downwards for a year now, from 4,322 in March 2022 to 3,385 in March 2023. We are concerned that if interest rates remain elevated, this could impact the level of employment in the sector.
From Q3 2020, the construction workforce grew by 44,300 (17%), with female employment growing a massive 43% to 50,400. The Reserve Bank had forecasted that another 74,000 people will be unemployed by late 2025; we are concerned that construction workers may make up a significant proportion of that figure. The construction industry has a high degree of self-employment (18% compared to 11% percent across the wider economy), making it easy to terminate construction workers.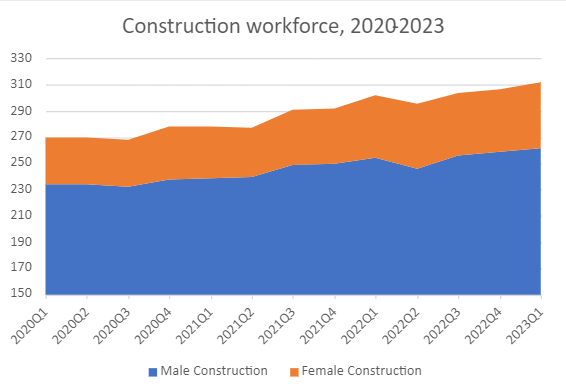 The workforce expansion was supported by a $320 million targeted investment for free trades training in Budget 2020. The expansion included the building and construction industry, with a further $412 million to support apprentices. This funding is now drying up, alongside the possible loss of jobs.
BUDGET ACTIONS
Increase Public Housing
The Government has announced an extra 3,000 public homes to be built by June 2025, on top of the 14,050 funded to June 2024. On top of this, further support will be provided to fund 322 more home Māori and 400 relocatable cabins to assist those affected by extreme weather. This is expected to cost $3.1 billion in 2024, on top of the existing $4.7 billion proposed to support the Government's ongoing state housing construction program in 2023.
Reduction in Emergency Housing grants
Projected funding for Emergency Housing Special Needs Grants is down by $50 million (15%), in line with a perceived decline in need. However, $3 million has been allocated to redesign the scheme.
Boost in heating and insulation
A $402 million boost to the Warmer Kiwi Homes Programme is expected to see another 100,000 homes retrofitted with new heating and insulation over four years.
Apprenticeship Boost Continuation
The Budget includes further funding of $56.5 million to extend the Apprenticeship Boost initiative until 31 December 2024. This means that jobs in the building and construction industry are likely to be maintained.
CTU ANALYSIS
Affordable housing unavailable for middle and low-income New Zealand
Housing is the centerpiece of our economy, intensifying inequality both through quality of housing and the primacy of wealth creation through housing. Despite the release of the IRD report on the wealth and income of the wealthiest New Zealanders, the Government indicated in advance of the Budget that there would be no changes to the tax system (i.e., no capital gains tax), meaning that this instability will remain in the near term. Budget 2023 has reflected this; however, it is possible a policy will be outlined before the election.
The Budget Economic and Fiscal Update forecasts that interest rates will remain higher for longer, resulting in a further 4.6% decline in house prices for a total peak-to-trough decline of 21.3%. Prices are projected rise again from June 2024 (although slower than previously suggested). This goes against other recent forecasts from the banking sector.
State Housing does not match need
Funding in the Budget to support housing remains too little, particularly in the area of state housing. While the announcement of 3,000 additional state homes will make a dent in the housing shortage, this will not be until the next fiscal year (presumably to avoid stoking further inflationary pressures). This approach is a departure from previous years, where the Government outlined multi-year-build programs. With 65,654 state houses currently under rental, a 5% increase in the state housing stock doesn't match the scale of long-term need.
Moves to stabilise cost of building materials
One key structural problem remains the high cost of building in New Zealand. The cost of building a house has accounted for around a fifth of total inflation in both 2021 and 2022. To help bring prices down, the Government could play a more active role in investing in the building materials supply chain. Pre-Budget, we saw the beginnings of positive steps in this direction, with the announcement of the $57 million Wood Processing Growth Fund, with funding available to support business cases for new wood processing and co-investment in new wood processing capacity.
Long-term Government intervention required
The Government should engage in countercyclical purchasing of building materials, purchasing when demand is low and then releasing stock when demand is high, to stabilise both the supply and prices of building materials. This buffer stock would be particularly valuable in the forestry industry, where low prices mean crews out of work and workers laid off.
The establishment of a Ministry of Green Works to deliver large-scale housing and infrastructure projects could also work to increase housing supply. The proposed Ministry could act as automatic stabliser in the housing market by responding to the private residential construction pipeline and increasing its workload in times of reduced demand. It would remove the multiple layers of profit margins in the heavily subcontracted construction industry, as well as standardise employment and climate-friendly building practices.
Entrenchment of good Housing standards
Investment in the 'Warmer Kiwi Homes Programme' is a positive step towards lifting the standard of existing housing stock. Availability for funding for insulation will benefit the most vulnerable sections of society and will help move towards the overall goal of achieving safe and affordable housing for all New Zealanders.
Growing jobs
The apprenticeship boost will ensure that jobs continue to grow in the building and construction industry.